SUCCESS MANTRA OF IAS TOPPERS
---
Indian Administrative Services (IAS) are very respectable and classy positions.
If one becomes an IAS officer, he is responsible to maintain law and order of the country, to administer revenue systems along with general administration of the areas under him. If someone has a strong dedication to contribute lots of positivity into the society, then, the platform of IAS can be the most desiring to him. Honesty, endeavour, integrity and knowledge- all these are required to become a good and efficient IAS officer. Cracking this exam can be very tough because, just like any other competitive examinations, it also needs your dedication, constant focus on your target and giving out your best. A well-defined strategy along with effective guidance is essential to have success in this dream job. There are many students who sit for this exam every single year but only, few of them are really serious regarding their focus. If you are one of them, then you too can have your success very soon.
---
Need Help? Have a Question?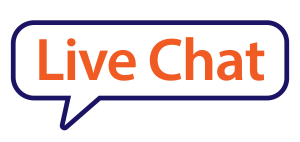 ---
Listening to the motivational stories always improve our determination of targets. The hardships that one had faced and the fact that he still had endured to reach his target, always create a deep enthusiasm in us and we can think positively. So, to inspire you further, we are going to give us some tips on success mantra of IAS exams. Based on the true stories of the IAS toppers, we hope that this post will highly influence all future dedicated IAS examinees like you.
Let's start with the initiation of IAS exam procedures. So, if you are strongly dedicated to be in this profession, then you should start preparation either while you are in college or just after passing your graduation. To be very clear, this exam is only for the serious students as if someone thinks that he will prepare himself within 5-6 months and can crack that, this is probably not going to be happen.  CONSISTENT EFFORT hence, play an ardent role in preparation of IAS examination. You also need to have a very supportive environment around you and most importantly, you should believe in yourself. Only this thought can help your confidence to be stable all the time in spite of the failures that you may achieve in this process. We already told you, that your effort has to be consistent and top class students do fail once or twice in this exam before they achieve their success in the third time. Now, this is not a FAILURE provided, you still are determined on your target. From every unsuccessful attempts, you can be able to analyse your own weaknesses and the need of improvisations. Just like this, your performances will be refined. You should study 6 to 7 hours with your full dedication so that whatever you learn in this time, you can positively interpret that and can apply successfully. The real motivation of having success in this exam lies only within you. If you are really passionate enough for betterment of your own country, then, this can be your greatest driving force. Internet can be of great help to you during your preparations along with your books and other class notes. A very effective guidance will also contribute a lot in your effort as it helps you to understand the topics in details so that you can memories those easily. Have a look in this video to know more.
Now, if you are someone who has not got any background from any reputed educational institutions or you have some hurdles in your family, don't think that this exam is not a cup of your tea. You will be stunned to see so many people belonging from very poor family and local schooling and colleges had made it possible to rank well enough in their first attempt of IAS examination. Take these instances as your inspiration. Always be determined in what you want so that no tantrums can tilt your target axis. There are many people who are into jobs and simultaneously prepare themselves to sit for this exam. So, what these people consider is an effective time management strategy. It is completely up to you, how you can find time for your study and can balance your work, home and education. Many job holders consider carrying some study materials with themselves and whenever they can find time, they study accordingly. So they are not wasting even a single minute. If you are also into any job, you have to plan your own strategy of success. You can utilise your leaves very efficiently and tactically for your preliminary and main IAS exam.
---
Need Help? Have a Question?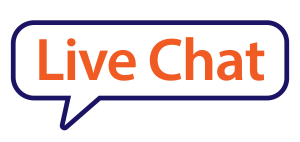 ---
Tension is normal even though you are preparing well but continuously thinking of the negative outcomes are not at all appreciable. These have to be turned towards positivity so that you can sincerely put your effort. Watch this video-
The strategy here is to keep it simple without inviting much complications. You will study on the basis of your requirements only. Following too many references books can make your thoughts clustered so, it is always better to have focused knowledge. You can start with NCERT of 8th or 10th standard and then, gradually advancing to NCERT of 11th or 12th standard. You can follow one reference book as per your choice. By December, you should complete all your syllabus. After December, you should start revising all the lessons from January. You must full fledged revise for at least three months before your preliminary exam. You can pick a consolidated material from any of the companies available in the market. That will contain all current affairs topic wise. Follow these but continue with your revision also. Don't lose hope in the midst of your journey. This can be really unwelcoming for yourself. So despite what the situation is around you, always have good vibes and good thoughts and nurture your positive feelings so that you can reach your target. Many people find it hard to select their optional subject. They can first shortlist some preferable optional subjects. Based on their selection, they can spend a week or two on each of these subjects. The subject on which they will be more interested to, can be their respective optional electives.  See this video to know more.
IAS interview is one of the most significant milestones before you earn your final success from this exam. Many people although pass written exams but due to lack of preparation and insufficient courage, they fail to create a good impression upon the interviewers who interview them. DAF or Details Application Form must be your preliminary concern for most of the people remain terrified with the thought that what interviewers can ask them. So, in this DAF form, you will be providing all your details including your hobby, what you like and dislike, what is your goal etc. So, basically pay attention to these things for whatever you will write, interviewers will ask from these. They can also try to analyse your critical thinking by giving you an instance of a difficult situation and can then ask you of your actions in respect to that ambiance. Depending on higher secondary, graduation and post-graduation subjects, the interviewers can ask you questions. They will also interrogate you regarding current affairs and general knowledge. The challenging part is that some interviewers can counter question you on your answers. The trick here is to remain calm and confident so that you can balance your answers. Interview is more of your confidence than your knowledge. Positive impression upon the interviewers will lie in your body language and self-esteem. Do watch this video to learn more.
So, from all of the success mantras that we described, one thing is constant and that is YOUR DETERMINATION. If you are really determined, nothing can stop you. But, all your choices are to be really analysed before you finally opt for them. Starting from your guidance to choosing the reference books, all have to be done in a very wise manner. You can take help from various IAS coaching in Chandigarh but instead of wasting your time on searching the most effective guidance, we suggest you to take help from KnowYourTutor. It is an online platform and acts as an efficient mediator between you and your desired coaching center. They have thousands of happy clients all over India and have also got groups of professionals who will understand your needs and can guide you accordingly.
---
Need Help? Have a Question?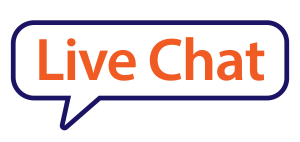 ---
We hope that this post was really helpful to you and be sure that you are DETERMINED. All the best!