5 BEST IAS COACHING IN CHANDIGARH – ASSURED DISCOUNTS
---
5 BEST IAS COACHING INSTITUTES IN CHANDIGARH

---
 1. RAJ MALHOTRA IAS ACADEMY – TAP TO CHAT
Raj Malhotra's IAS coaching Center is an organization that mentors its students through one on one interaction with teachers. Classes here are interactive, enlightening and goal oriented. Moreover, since the UPSC exam is ever evolving, it has a dynamic course structure and teaching methodology that aims at building up the candidates intellectual strength and flexibility so that he/she can attempt even the most difficult and unconventional question be it at the preliminary or mains level.
Address: Dainik Bhaskar building sector 25D First Floor, Chandigarh, 160014
Call:  9814711661
---
ALS is India's Premier institution established with the sole aim to initiate, enable and empower individuals to grow up to be extraordinary Civil Servants. The high success rate in the Civil Services Exam has now become the hallmark for its students with 244+ Selections in 2018. In last 25 years, it has been the part successful stories of 2683+ candidates who qualified Civil Services Exam under its guidance. Typical trends prove that each year ALS Students secure around 20% of total selections. ALS has been the pioneer in the concept of answer writing, conducting regular Test Series Programme for both Prelim and Main Exam, introducing a well-though-out Course manual.
Address: ALS IAS Chandigarh Campus, Dainik Bhaskar Building, Sector-25
Call:  9855913344
---
For Advice & Assured Discounts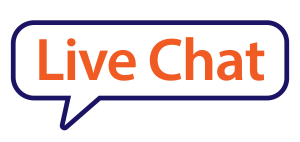 ---
3. ANURAG BACHAN'S DROANACHARYA IAS – TAP TO CHAT
Anurag Bachan's Droanacharya-IAS is one of the fastest growing Institute for Civil Services in Chandigarh.It is the place famous for personal attention, planning and hard work. Here, the faculty comprises of Rank holders in IAS, PCS toppers, Eminent authors, Senior Civil and Army officers. The institute conducts Special test Series with AAI, Delhi.
Courses Offered: IAS, IPS, HCS, PCS, HAS
Results: AIR 51 IAS 2017 – ILA TRIPATHI AIR 206 IAS 2017 – GAUSH ALAM AIR 308 IAS 2017 – ABHILASHA AIR 405 IAS 2017 – SANSKRITI AIR18 IAS 2018 – ABHILASHA ABHINAV AIR41 IAS 2018 – BIPASHA AIR83 IAS 2018 – ANMOL SRIVASTAVA AIR296 IAS 2018 – SHAKTI MOHAN AWASTHI
Address: SCO: 205-206, Sector 36-D, Chandigarh
Call: 8427009141
---
The journey of BrainyIAS academy started in 2008. In the beginning, It started as a free guidance platform and later on it received a lot of positive response from its followers. Presently its is followed by 40,000+ aspirants spread across the nook and corner of the country. BrainyIAS provides classroom programme under the guidance of EX-civil servants Sr Ajit Singh (Ex-DIG) and G.Rajput.
BrainyIAS has produced more than 1000+ selections till now.
students can attend 3 free foundations before joining the regular programme. For the courses, students can register at 84594-00000.
List of Toppers:
Ankita Mishra AIR 105 (2017)

Suraj Kumar Rai AIR 117 (2017)

Akash Bansal AIR 130 (2017)

Jyeshtha Maitrei AIR 156 (2017)

Sneha Mehra AIR 188 (2017)

Kumar Deepak AIR 338 (2017)
Website: brainyias.com
Address: SCO 210, Sector 36D, Chandigarh
Call:  8459400000
---
O2 IAS Academy is a premier institution for preparation of IAS examinations in Chandigarh. It was established in 2014 with the vision of Mr. K. S Sandhu who is a renowned Civil service mentor in North India. The idea of establishing the academy was to provide an innovative and Interactive platform to students which can help them in their endeavour in civil services. Assimilating the latest trends in Pedagogy around the world, The academy has tried to come up with latest technological and analytical aids to increase efficiency and effectiveness of learning in students. Also, the focus is more towards peer-to-peer learning revolving around debate- discussion sessions in the classroom. The batch strength is kept to just 30 so that quality and efficiency of education is not compromised. The teachers include ex-civil servants and Scholars. The academy has produced excellent result since the inception with numerous IAS, IPS and PCS officers.
The courses we provide are as follows:
1 year foundation programme for UPSC, 2 year Foundation Programme for UPSC, 3 year Graduation cum Preparation programme for UPSC, 1 year Integrated UPSC/PCS programme, 3 month Crash course on Pre and Mains ( Jan and July session)
Results
Ravinder dhamma ( AIR 49 2014 UPSC)

Sandeep khamboj ( IRS 2014)

Gurinderbir singh ( PPS 2016)
SCO 172 Top Floor Sec 38 C Adjoining Corporation Bank, Chandigarh 160036
Call: 9872124143
---
6. Dr. Khera's IAS Today – TAP TO CHAT
IAS Today is a premier institute for IAS coaching in Chandigarh that imparts education and guidance to young and dynamic aspirants and molds them into successful Civil Servants serving the nation. The institute has got a glorious work history of more than ten years consistently emphasized on producing a quality candidate to fit into august services. It lays importance on quality coaching, factual understanding, analytical reasoning, decision-making ability, personality development through its various interactive programmes. The institute helps in successfully translating the dreams of candidates into reality in a couple of years.
Address: #219, Ground Floor, Sector-15A, Near Punjab University, Chandigarh
Phone No:  9888775173
---
For Advice & Assured Discounts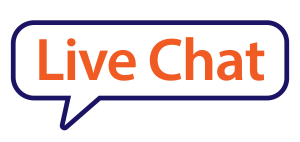 ---
Educational Series on IAS / Civil Services / UPSC Exams:
How to prepare?
It is not must to attend an IAS coaching, but its helpful for proper guidance and knowledge to take up online or classroom IAS coaching from a reputed institute.
IAS classroom coaching: Classroom coaching will be advantageous in terms of peer learning and competition, and easy accessibility to tutoring for right guidance. However, it could be very expensive.
Online IAS coaching / Self Preparation: There are many websites offering live or recorded IAS coaching. It includes online classes, mock tests, study material, and self-study help. Also, it would cost comparatively very less than classroom coaching.
It depends on person to person and on his personal requirement whether he wants to go for classroom-based or online IAS coaching. To assist an aspirant we here present the list of top IAS Coaching Institutes in Chandigarh, Panchkula, and Mohali, which will help you select the right institute.
---