Important Topic for IAS, HCS, PCS, HAS –Dedicated Freight Corridor
---
The Article is for those students who are preparing for IAS, HCS, PCS, HAS or any other Government exam which requires Current affairs groundwork.
This series has been started by KnowYourTutor to help students avail free study material for Current Affairs. This is the second blog in the series. You can visit the other blogs too.
Here, we will be talking about Western Dedicated Freight Corridor (WDFC)- a medium to revolutionize Indian Railways in increasing the efficiency of transportation of goods.
India is in its route of making Eastern and Western Freight Corridors with a cost estimate of Rs 81,495 Crore. The western corridor is funded by Japan International Cooperation Agency with Rs 38,000 Crore. The eastern corridor is funded by the world bank.
Highlights of Dedicated Freight Corridors;
1.    World class and State-of-art technology will be adopted.
2.    Modification of basic design
3.    Doubling the train load
4.    Increasing the height, width of the coaches and length of the train
5.    There will now be double stack
6.    These corridors don't have railway stations.

This 72nd Independence Day our Prime Minister is likely to announce;
1.    A railway line between Uttar Pradesh (Dadri) and Rajasthan (Phulera)
2.    The railway line will be 190Km long.
3.    The railway line will be a part of WDFC
We can expect to see both the corridors commissioned by 2020.
Need for the Corridors
Currently, the same railway line is used for Passenger traveling as well as for transporting the goods. This creates chocking in the railway lines. The Golden Quadrilateral cities (Delhi, Mumbai, Chennai, and Howrah) along with their diagonals (Delhi-Chennai and Mumbai-Howrah) accounting for 58% freight traffic and 50% of passenger traveling will also be relieved now.
The Impact of these freight corridors on Indian Economy can be further analyzed because he will surely be a game changer for the Indian railways. You can join the best IAS coaching in Chandigarh for learning the analytical skills.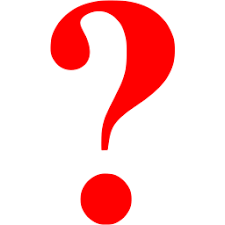 Question: Which will be the most benefited state from the dedicated freight corridor?
1.    Uttar Pradesh
2.    Karnataka
3.    Rajasthan
4.    West Bengal
Answer: Uttar Pradesh
Should you be looking for IAS, PCS, HCS, HAS Coaching, check out the list of best IAS,PCS, HCS, HAS coaching institutes:
IAS Coaching in Chandigarh, PCS Coaching in Chandigarh, HCS Coaching in Chandigarh, HAS Coaching in Chandigarh.
Article Credits– Phalak Betab (www.themarketer.in)