Top 10 countries where Indians can travel without Visa
---
Often when we scroll down on Facebook, Instagram and other social media, our eyes get stuck on posts related to foreign travel destinations. Even, when he sees various international traveling channels on your televisions, we sometimes feel a little jealous of the person who is hosting that traveling show as he can travel worldwide just to host these shows. The first thing that strikes our mind at this particular moment is something like this- "If I could be there!" We definitely love our motherland and its natural beauty is amazing rather, India is such a place where a visitor can enjoy all the thrills of mountains, valleys, seas, and even forests. Apart from these, the lush greeneries of the country and the huge diversity attracts thousands of travelers every single year.
But due to many reasons, we often have to hinder our feelings, we suppress our urges to travel in international places. In majority cases, people don't want to suffer from the cumbersome hassles of obtaining a Visa followed by its verification and then confirmation. The last conclusion that these group of people generally derive is that "What we do not have in our own country?" but, what about the "PIOUS" travelers. This is a fact that all we want is to save our money, pack our bags and then travel as much as we can. What about if all these can be done without any Visa? Sounds amazing, right? Oh! Let me clear out that if you don't have your visa, you are not going to get caught by any police or any illegal actions will not be imposed upon you provided if you select International Destinations as we will be mentioning in this blog. We will briefly discuss the top 10 international destinations where you don't have to think about a thing called VISA. So, grab a cup of coffee and enjoy reading the post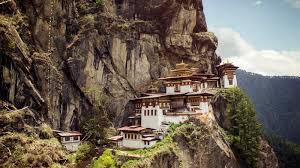 Also known as the 'land of the thunder dragon', this place can offer you some mind-blowing traveling experiences that can revive you from within. You can stay up to 14 days without thinking about your visa. The main things required for traveling to this hot spot are two valid traveling documents- a valid Indian Passports and your Voter Identity Card. Now, if you want to have that extra thrill by driving to Bhutan, you have to get an 'Entry Permit' issued by the Immigration Office of the Royal Government of Bhutan at Phuentsholin. It is located in West Bengal at the Indo-Bhutan border.


Traveling in this country can be a breathtaking experience for all tourists. It boasts of its numerous incredible tourists' attractions like Disneyland, Po-Lin Monastery and Ocean Park. Disneyland is the ultimate craze to several kids and children. If you are intending to visit this amazing wonderland, you must apply for pre-arrival registration so that it gets conducted smoothly and you can enjoy a 14-day period without your visa. Remember, each pre-arrival registration has validity for 6 months or till your Indian Passport is getting expired.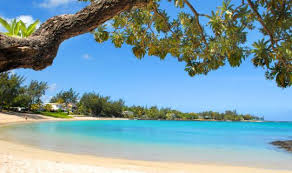 Now, if you dream of soaking your feet into the cool water of the beaches and relaxing under the sun or booking lavish holiday resorts, this place can be the most desirable option to you without your visa of course. You can explore the arm-stretching beaches, lagoons, and reefs infinitely. Now, before you ask me in the comment section about the availability of foods in these beaches, I must tell you that this place is greatly known for its street food delicacies. People who love beaches, do possess a craving for street seafood and regarding this, you can have plenty of options here. The main tension that can strike your head is choosing what to eat, as so many options are available, you are sure to get confused. Chamarel is a great tourist spot of this island where you can visualize a range of colors on uneven volcanic surfaces and a thought can linger in your mind thereafter- 'How beautiful is our nature!' A valid passport is crucial to enjoying holidays in this fabulous place.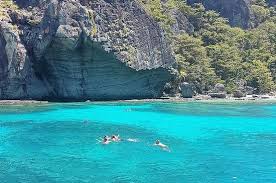 Famous for its sun-kissed and magnificent scenic beauty, 333 islands of Fiji inspires all those pious travelers who want to get engrossed in completely thrilling experiences of the blue sea. This quintessential island is a paradise to all these travelers. You must not miss Kula Eco Park of this spot as it has some world's most extravagant flora and fauna. You can enjoy here up to 4 months without a visa. Return ticket and a valid passport are mandatory to visit this place.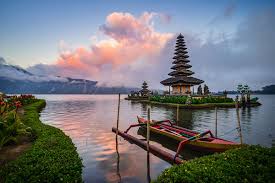 Also known as 'The Emerald of the Equator", this place offers you a visa on your arrival for 30 days and you just have to pay only US$25 for this. You have to be ensured of your valid passport and there must be one blank page for visa stamp. Return tickets have to be confirmed too. If you have all these handy, you can enjoy the charisma of the botanical garden and animal safari in Bogor. The museum here holds a wanderlust called 'water world' which you should not miss at all.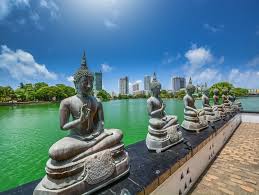 Also known as 'the forgotten kingdom', this place just like Indonesia can offer you a visa in the same exact way. Confirmed return tickets and a valid hotel booking are two obligations required to visit in here. And if you are gazing about the tourists' locations here, be assured that you can have stunning experiences with all the things that you want at one place. Starting from the pristine beaches, beautiful corals, sky-high mountains, greeneries, delicious foods to luxurious hotels- you can have these all in this place.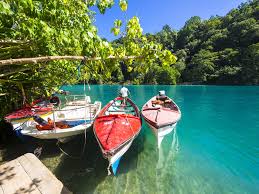 Do you want to go to a romantic place but, deep inside are you adventurous? If this is so, Jamaica will suit you the most. Its lush rainforests can bring you great adventures but, through its reef-lined beaches, you can have full romance. Dunn's River Falls can be great adventures spots and you can enjoy rich coffee in Blue Mountains National Park. A valid passport is ardent for traveling to Jamaica.

This is a hot spot destination for all those people who are great adventurers from deep inside their heart. It is a combination of abundant Amazon forests, Andean highlands along with wildlife intensive Galapagos Island. People can get the thrill to visit the middle portion of our planet. Remember about Galapagos Island?? You got it right! This is the place where Charles Darwin developed the 'theory of evolution'. Confirmed return tickets, valid passport, police certificate with a criminal record of the state where you currently belong and a medical certificate are necessary documents to travel in here.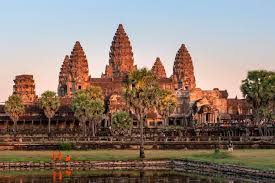 It is also called as the 'realm of Gods' and all you need is US$20 for making a passport on your arrival after 30 days, 1 passport size photo, confirmed return tickets and a valid passport. Specifically, the temples in Reap and Siem are just wonderful. The people, their culture, the hotels, and the ambiance- all are very pleasing and this can be a great sport for a family tour.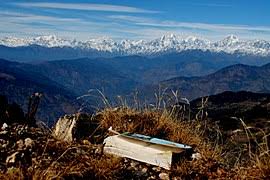 A single entry visa is sufficient to stay for 150 days in this country. It is the Himalayan Nation where high peaked mountains outreach the sky. This is a perfect blend of nature and people. If you are searching for contemplation or adventure, you can get both of these at ease in Nepal. Your heart will cherish these memories forever and you will never be able to take the picturesque land out of our eyes and mind.
With all these descriptions and information, your brain may have got clogged regarding which place to choose or it's better to say that you are overwhelmed to know that so many countries have such traveling opportunities without any Visa. But, after you wake up from these enchanting feelings, your next weary will probably be "whom to approach?" so, I have a solution for this as well. There are many immigration consultants in Chandigarh but, among them, Knowyourtutor can be the most preferable choice for you.
KnowYourTutor.com is an online website with thousands of happy clients all over the world. They can help you to find the most trusted and convenient help from whom you can get that prompt guidance to travel abroad among the above-mentioned destinations without a Visa. Starting from your essentials to your precautions, they are always there for you as a great connector. Sounds great, right?
This online company is basically a mediator between you and the organization from where you can get the right guidance. When you will approach KnowYourTutor, they, on the basis of your needs and criteria will provide you the name of some great immigration institutes. It is a fully registered company so, the information that you will derive from them will be totally convenient and trusted. Thus, instead of spending lots of times and effort in searching for the right institute, they will get your work done in no time. So, both your time and money get saved and the most positive part is that you don't have to think about the RELIABILITY factor.
So, now that you have you have all the important information and guidance with you, you can start planning for your next trip without any Visa. ENJOY!