Everything about GATE Exam
---
This article is for the Graduate Aptitude Test in Engineering (GATE) exam. This 3 hours exam is one of the toughest exams in our country. Only 15% of the students appearing in this test are able to qualify it. This statistics clearly depicts the level of knowledge you need to possess in order to qualify the GATE Exam. The GMAT Score is considered as a qualifying criterion direct admission into some of the colleges. The number of students and the companies who are hiring through GATE is increasing drastically. This blog will explain you and guide you everything you need to know about the exam.
Introduction
This exam is jointly conducted by IISC and IIT's. If a student is preparing for GATE exam then what does it mean?
It means that a student preparing for this exam is targeting a government job in any of the PSU (Public Sector Undertaking) in India.
Also, the student aims for getting admission into the postgraduate program like M.tech related courses. This is for those students who are already doing or have completed their B.Tech.
For the students who want to do their doctoral ourse after completing their masters.
Eligibility Criterion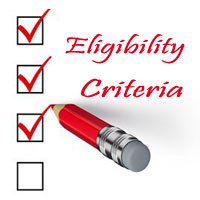 The students who are in their last semester of B.Tech/ B.E exam are eligible for appearing in the GATE Exam.All those students who are in their final year of M.Sc or Master of Science.This means that the student has to be in his/ her final year or semester in any of the above-mentioned degrees. This exam is given by the science as well as engineering graduates who want to pursue masters or doctoral course in the same field.
Disciplines
GATE Exam is currently conducted in 23 disciplines. Their disciplines could be Chemistry, Physics, Life Sciences, Civil Engineering, Mechanical Engineering, and Electrical Engineering, Textile Engineering & Fiber Science, Engineering Sciences, Ecology and Evolution, Petroleum Engineering and so on. You can easily log on to the GATE Website and can check all the disciplines. To get GATE Coaching in Chandigarh you can go to the knowyoututor website and get a list of GATE Coaching  in Chandigarh.
Structure
In GATE Exam there are 65 questions of 100 marks. You have to do 65 questions, out of which 10 questions are from General Aptitude. The rest questions that is, 55 questions belong to the subject that you have applied for. There is a negative marking in these questions also.
Syllabus
The syllabus of the 10 questions for General Aptitude section is common for all the candidates. Rest 55 questions are from your specified subject. The syllabus of the GATE coaching is defined as per the paper is chosen by the candidate. GATE coaching institutes in Chandigarh can be a good source to prepare for these questions.
CSIR's JRF -GATE Fellowship
Many students are not able to clear GMAT due to the financial constraints. Such students can avail financial assistance cum scholarship. Council of Scientific and Industrial Research introduced in 2002 for JRF-GATE fellowship. This is for those students who qualify GATE or GPAT. These students can pursue their PhD program. These students can get fellowship including 25k for the first two years. This fellowship is then upgraded to a 28k stipend for 3 more years. Hus, in total JRF-GATE fellowship, is for 5 years.
According to the guidelines of the Ministry of Human Resource & Development, the GMAT Score will be given a weight of 70%.
Date of Examination
The official dates for the GATE exams are out and it will be held on Saturday & Sunday 2nd/3rd February, 9th/10th February 2019
Which are the important books for reference for GATE exam?
The best books are the books which you have been reading during the B. Tech examination. The authors which have been read during the B. Tech four years are the best books for reference for the GATE exam. The candidate should pick those books and read them in depth for the preparation for GATE exam. It's better to read a few books in death rather than reading too many books.
Preparation Tips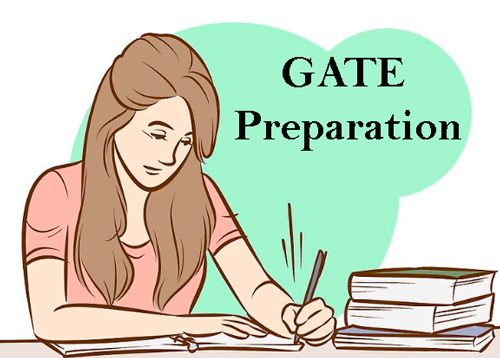 Our suggestion is that you should watch the videos made by the professors of IISC and IIT's. These are the NTPEL videos and these videos are truly knowledgeable. Thus, it becomes easier to crack the GATE Exam in a simple manner. You can also make use of online open sources.
Previous GATE Exam papers are also beneficial. Do appear in the offline and online mock test. Before you search for the best GATE Coaching try to solve them as much possible. The level of your preparation like a beginner, intermediate or advanced can give you an idea about the GATE coaching which might suit you the best. To get GATE coaching from the best institute contact know your tutor as soon as possible. They may help you to get huge discounts as well. This Variety of options often confuses the children. Rather than focusing on preparing for the exam, they are seen to be searching for the right tutors. So, our suggestion is that you should simply call Knowyourtutor and take free advice from them regarding GATE Coaching.
Should you be looking for GATE Exam Coaching, check out the list of best GATE Exam Coaching institutes respective to your city:
GATE Coaching in Delhi, GATE Coaching in Jaipur, GATE Coaching in Chandigarh
GATE Coaching in Hisar, GATE Coaching in Rohtak, GATE Coaching in Patiala
GATE Coaching in Ludhiana, GATE Coaching in Amrtisar, GATE Coaching in Batindia