5 BEST Coaching Institutes for IBPS Banking Exams in Chandigarh
---


---
KnowYourTutor helps students find best tutors & coaching institutes at Chandigarh and offer a discount on courses for all categories, be it IELTS, BANK PO, IAS, Dance, Yoga, English Speaking and much more.
Introduction
Banking is the heart and soul of the country's economy. Banking is one of the safest performances. It is a prestigious profession. Banking is one of the sectors which will never go out of style. The banking sector in India is highly competitive and inspiring. Banks are mainly divided into the following categories state banks, private banks, and co-operative banks. Indian banking has shown a growth rate of 18% over the last decade. In this section, we have listed all the top coaching centers for bank exams in Chandigarh for the students of Punjab, Chandigarh, and Haryana. The ranking is done after going through several surveys and media reports and analyzing these coaching centers for bank exams in Chandigarh on different parameters such as faculties, fee, performances etc.
We have put our best effort to gather this valuable information top bank PO coaching institutes in Chandigarh. Please give us feedback and suggestions. Your suggestions are highly appreciated by us.
---
 RACE COACHING INSTITUTE – 8872503030 – CHAT NOW

RACE has created nearly 8000 government officers in banking and SSC sector and has awarded "Best Competitive exams coaching institute in India" by Praxis media and given by education minister, "Best bank coaching Institute in India" by blindwink.in "Best bank exams coaching institute in South India" by ET now.
RACE identified that a student cannot clear with lecture class alone. But, they need different practice sessions that make them stronger. By identifying this, RACE established practice programs like Circle, RIP, and Super Batch. RACE focused on the students need and started to fulfill their requirements like Lab, Library, and Solo-Practice. These are the practice models which were established based on the student feedback. And this is the only reasons which helped RACE to achieve.
Facts about RACE 
70000+ Students Coached till date
16+ Centres all over India.
700+ member strong team.
84% Selection rate.
ISO 9001: 2008 Certified Coaching Institute
Address:  SCO 131-132 , Sector 17, Chandigarh, Chandigarh, 160017

---
AAA BRIGHT ACADEMY – (9872474753) – CHAT NOW
AAA Bright Academy is one of the famous institutes. It is offering free demo classes so that student can see the teaching methodology, It offers training for Bank PO and Clerk, IBPS, MBA, UIAMS etc. It is opened 3 years ago. It provides modified study materials. It help the students to crack various entrance exams for bank and also in interview. This coaching institute take fees only once for the full course. After that student can take free coaching till they clear exam.
Courses offered:
2 months 2-3 hours regular classes for Bank PO
Mock test every Sunday
Doubt session on every Sunday
Address: Guru Gobind Singh Bhavan , Madhya Marg , Sector-15A, Chandigarh, Punjab,
Contact no: 98724 74753
Email id: ramanmahajan2000@gmail.com
Website: www.aaabrightacademy.in
---
GYANM CHANDIGARH – CHAT NOW
Gyanm was established by Founder V.M.S Grover. The core mission of the team is to impart training for various Banking sectors and Public sector Exams. Currently Gyanm is diversifying into MBA, CLAT, SSC, MAT, JAIIB, CAIIB & Bank promotion Classes.
Courses Offered:
1. SBI Clerk
2. SBI PO
3. IBPS
4. SSC GCL
5. SHL
6. CLAT
7. LIC AO
8. LIC AAO
9. Punjab & Haryana High Court Clerk
Contact: SCO 13-14-15, 2ND FLOOR, SECTOR 34, CHANDIGARH, 9646888377

---
 IBT (8699886998) – CHAT NOW

IBT is one of the key institutes to give Coaching in Chandigarh for SBI PO, SBI Clerk, IBPS PO, IBPS Clerk, IBPS RRB etc., for the last few years. It has given incomparable outcomes by exhaling as much as 60 percent successful aspirants from the registered students. It's success can be measured by looking into its expansion throughout India with as much as 100 plus branches. The classroom training program is very well knit to match the standards of current exam pattern and syllabus of the consequent exams such as SSC CGL, SBI PO, IBPS PO, etc. IBT provides inclusive study material and far-reaching training to their scholars. IBT Chandigarh Branch has Multiple Batches for Banking and SSC Entrance Exam Appearing aspirants such as some for 1-Month/ 2-Months & 3-Months Crash Course. The students are given a facility of lifetime membership card through which students can take classes at the institute until they are selected in either of the government jobs.
Courses offered:
SBI PO, SBI Clerk, IBPS PO, IBPS Clerk, IBPS RRB, RBI Exam.
SSC CGL, SSC CHSL, SSC CPO.
CDS/AFCAT
CTET/HTET/PTET
CHANDIGARH POLICE/DELHI POLICE
All Government Exam Preparation
Address: SCO 80-82, 2nd Floor, Sector 34 A, Chandigarh
Contact No: 86998-86998. 0172-4676260
Email id: ibtchandigarh@gmail.com
Website: www.ibtindia.com
---
 Gurukul Vidya Institute (9316611511) – CHAT NOW
It provides coaching for BANK PO, CLERK, SBI PO/ CLERK, RBI EXAMS, INSURANCE EXAMS and  ALL OTHER GOVT EXAMS. It is acknowledged in providing uniques mentorship and quality education completely based on the updated pattern. It provides complete updated study material and classes to crack exam in the first attempt.
Additional Features
3 DAYS FREE DEMO CLASSES WITHOUT ANY REGISTRATION FEES
4-5 HOURS REGULAR CLASSES
3.FREE ONLINE MOCK TEST
4.EVERY SATURDAY-SUNDAY DOUBT SESSIONS
5.25-30 STUDENTS IN EACH BATCH
Courses Offered
Bank PO/Clerk, IBPS PO/Clerk, SBI PO/Clerk, RBI/RRB Exam.
SSC (Staff Selection Commission) CGL / CLERK Coaching.
Punjab PCS/ IAS
CDS /AFCAT
POLICE EXAMS
ALL GOVT EXAMS
Contact At
ADDRESS: SCO 80-81-82, 3RD FLOOR, SECTOR 34 –A, CHANDIGARH
CONTACT NO: 9316611511,9316711511, 0172-5012064
www.gurukulvidyainstitute.com, email: gurukulvidyainstitute@gmail.com
---
Need Help? Have a Question?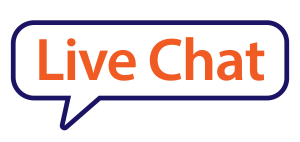 ---