Student Enquiry Management System
---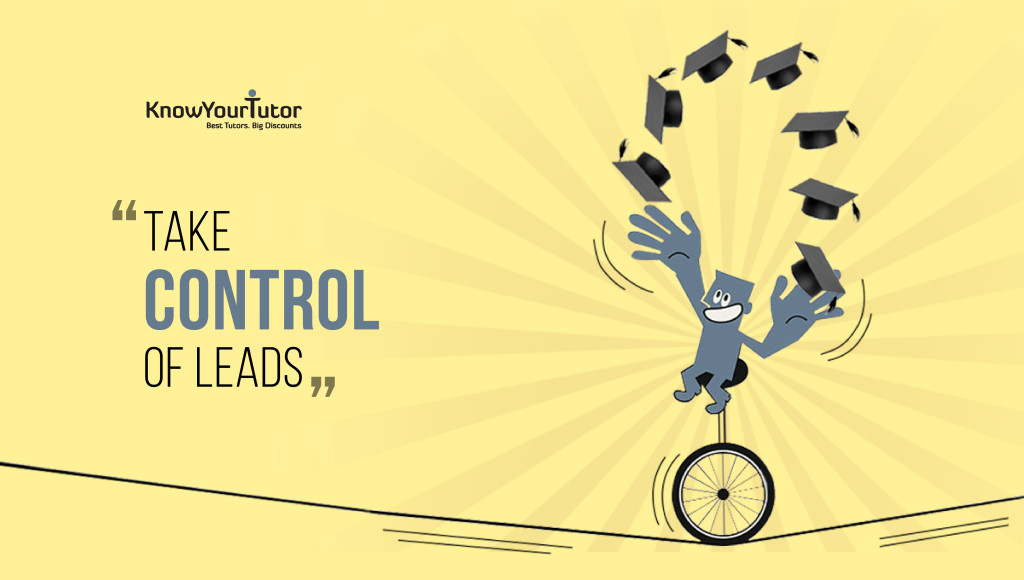 Have you ever been a multi-tasker? If you have ever been so in your life, how have u felt? You may have felt like you are most entangled at that time, right? So, if we speak biologically, then, we will say that our brain cannot concentrate simultaneously on two things at the same time. Even, if you try doing so, you can end up creating a mess or the outcomes may not be that good. But, if we think technically, we all know that we are living in a first-pace world and there is rapid digitization all over the world including India. Many companies have already started utilizing this scope full fledgedly so that they can have maximum good outcomes reducing risks in their businesses. Private coaching companies and immigration consultants are also greatly benefiting themselves.
So, basically, we are indicating LEAD MANAGEMENT as an important aspect of all educational or coaching institutes. So, lead management is the process whereas a business manager, you have to manage your leads continuously and equally. Now, that's really cumbersome. When you have few leads, it is easier for you to manipulate all important data in excel sheets or spreadsheets but if you think in the broader term, you will understand that when the number of leads will grow further, accumulation of data and memorizing associated important events or sharing information with your team can be even harder. You can also be on the verge of losing some of your potential leads.
So, instead of all these hassles, why not you opt for an effective lead management tool for your training or coaching institute? Are you wondering about the most efficient Student Enquiry Management System? If so, then, don't worry we have the most effective solution in the form of KYT-CRM. It is a very potential and highly effective Student Enquiry Management Software that has all the functions that you can think of to manage your leads. Now, if you are wondering "HOW", then, have a look at this video below-
How increase in leads bring complexities in a coaching institute ?
Have you ever thought that when the number of students will increase, how difficult will it be for you to follow up with your leads and to check for the missed leads?
Also, tracking your past communications is not that easy with the increase in leads.
Now, as you run an organization, you have other employees or a team to manage all tasks. With the increase in leads, it can get difficult for you to provide time to time information to your team and for it can be difficult for your team members to look for the updated information all the time.
In the end, you being the manager of your coaching center are a human obviously thus, checking the progress of your group or every day tasks' very frequently are just not easy with the increase in leads.
How KYT-CRM can help you in this regard?
This software will not only help you to increase admission rates of students in your coaching or training center rather, but it is also meant to make your works much easier to manipulate. It is specifically designed for all coaching institutes to increase their amount of profit by successfully managing their increasing number of leads systematically.
The first and foremost thing is that it STORES, MANAGES, TRACKS AND ASSIGN LEADS.
It creates separate accounts for each of the marketing representative involved in your team so that you can assign leads to your marketing team that easily.
It keeps records of all the past communications with the students. Keeping track of necessary information has never been so easy right?
It has a SYSTEM NOTIFICATION MECHANISM that keeps you informed and aware of the timings when you have to call students. So, you will never miss interactions with the students no matter how hectic your schedule is. Amazing! Isn't it?
The striking benefit of this application is that it can be controlled by smartphones at one click. You can check all the progress report right from your mobile.
So, now, you can well imagine that not only you but your team will thank you for the adoption of this great initiative. You can now have number of students and their satisfaction level are sure to increase as you will be managing all your students' enquires really effectively. We will also give you recent feedback on immigration and educational consultant named MAGNOLIA CONSULTANT.
The manager of the organization herself shared her experience that how it became much comprehensible and easier for her and her team to maintain all the data with the help of KYT-CRM. She clearly stated that immigration and educational institutions are all clients based so, obviously, there will be much more data and as the business will prosper, the clients or leads will increase and thereby, it will lead to more accumulation of data. She also told that with this software, even if some new employee is joining her organization, it is becoming much easier for him to follow up with the recent updates as he can check all the information and data from this software at one click. With that, everything becomes so clear thus, the new employee and the manager too don't have to allot anyone else to make him understand how to proceed with his responsibility. Check out yourself and listen to the experience that she had with this amazing software.
So, you are all inspired to try this for yourself. Isn't it? We will also wait to hear from you about your experiences with KYT-CRM. And if you are wondering how long it takes to activate your account in this software, let us surprise you. It takes less than five minutes to activate your account in this software. Already so excited, don't you? We have another happy news for you. You can also avail a 15-day trial service for free and we are sure that from this 15 day experience, you cannot opt without KYT-CRM. Not only Magnolia, but there are several renowned companies like British IELTS, GAC, AVENUES ABROAD etc. who are already using this and are having striking amazing performances. Now, it's your turn. Go, Grab it soon.