Speaking guide for IELTS Exam
---
Speaking guide for IELTS Exam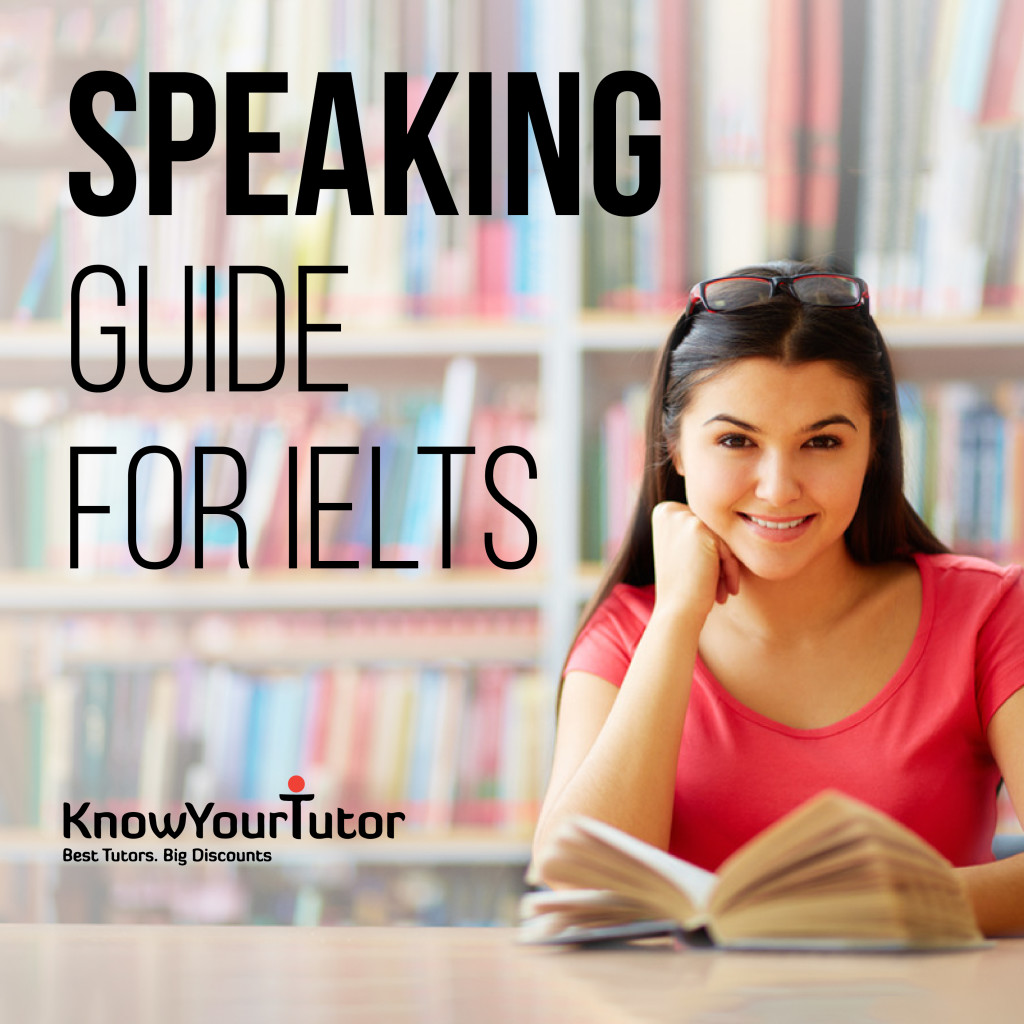 Are you afraid to speak in front of a native English Speaker? Are you too self-conscious?
If you murmur all these to yourself before giving IELTS Speaking test, then, probably, we have not taken the right or adequate preparation. We got you, Right? Before you start thinking of the speaking test of IELTS, you must know its structure, the type of questions that can come, the expectations of the examiner and your strategy to answer all the questions. To get a good band in Speaking Test of IELTS, it needs a lot of effort and good preparation undoubtedly. Speaking test is same for the general and academic candidates of IELTS exam. Let us tell you that there are many examines who have even appeared 2nd or 3rd time in this test but still, failed to score a good band in here.  The only obvious reason behind this is that they had been in darkness regarding the pattern of this test and the way to approach it most effectively.
If you are one of the most determined persons to go to a country like Canada either for your professional or educational purpose, strictly adhere to your daily preparation. We have also made separate guiding blogs regarding individual tests in IELTS. Do consider reading those post thoroughly to have a good idea on what you can expect in this exam and how you can better your preparation. As this post is totally about Speaking, we will be focusing on that only and this will be a comprehensive guide for you. Read this post fully to develop your ideas regarding SPEAKING IN FRONT OF A NATIVE ENGLISH SPEAKER IN YOUR IELTS EXAM.
Information regarding IELTS Speaking test
This test lasts for 12-15 minutes
This is a face to face interaction with the examiner in an exam room
The speaking test involves informal discussions and topics
Your responses will be recorded so that you can be given remarks by the examiner in case if you wish later
The examiner will give marks at the end of this test and on the basis of your performance
The time and length of your answers will be controlled by the examiner only
What does this test contain?
It is divided into three parts-
It initiates with ID checking and Greeting
Part 1- combines questions and answers (lasts for 4-5 minutes)
Part 2- you have to talk for 1-2 minutes with round-off questions
Part 3- involves discussions (lasts for 4-5 minutes)
What are the marking criteria involved in this test?
There are four marking criteria involved in this exam-
Vocabulary (25%)
Fluency and Cohesion (25%)
Pronunciation (25%)
Grammar (25%)
Probable Speaking questions and topics in IELTS
For Part 1
The examiner will begin by introducing himself or herself and will also allow you to introduce yourself. Your identity will be confirmed simultaneously with the introductory period. In this phase, the examiner will want you to get relaxed so that you can answer well enough in a calmed mind. The examiner will ask you questions on general topics. These can involve your work, hometown, study, interests, childhood, daily routine, family and friends, happiness, hobbies, shopping, reading, Newspapers, Holidays etc. You should be able to calm down yourself after this phase. This is an easy-go-round.
For Part 2
In this phase, the examiner will hand over a task card to you. This task card will contain a particular topic along with some points which have to be included. You have to talk regarding this specific topic and the points in it. You will be given approximately 1 minute to prepare yourself and to make notes. You will not be disturbed during your preparation. After 1 minute gets over, you have to start your talk uninterruptedly on the specific topic. Sometimes, the examiner can also ask you question from within the topic.
Most topics involve talks about yourself and live events that once happened in your life. For example, if your topic is "Description of your most favourite story book", you need to include the below mentioned points or these will be mentioned in the topic card too. These points are-
What was the kind of story book that you read?
What was the story about?
What category of people will love reading this book?
What is the reason of your liking this book?
For Part 3
In this part, the examiner will ask you further questions from that specific topic. But these questions are not straight forward rather, these are specifically designed by the examiner to test your abstractness of your thoughts and ideas. Here you have to give a detailed explanations of your previous answers. For example, if we consider the above instance of part 2, then critical questions can involve the following-
Which part of this story created a deep impact within you?
What was the main attraction of that part of the story?
Why would you suggest this book to others?
Did this story book teach you something in life?
How realistic the story was?
To get a clear view of this discussion, watch this video below-
Essential strategies to maximise your speaking fluency
Maintaining your calmness
The first and foremost thing that we want you to realise is the fact that the native English speaker will definitely not want native English ascents from you.  The examiner will analyse your communication efficiency on general topics. He will also focus on how you can arrange your ideas and can present beautifully in front of him. He will analyse your justification behind your every answers. So, the more you will be calm, the better it will for you to go along with your own flow of conversation. Don't think that using lots of vocabulary will intensify the examiner's impression upon you. It is all about your fluency, grammar and sentence arrangement. The examiner will definitely try to make you feel comfortable by starting with some basic topics and greetings as we mentioned earlier but it is completely up to you, how you can deal this situation tactically. Also focus on speaking a complete sentence at a time. Always have confidence within yourself and believe that YOU CAN DO IT.
Know what you are going to face
We mentioned this earlier too. You must know the structure of the Speaking test and the type of questions you will be asked by the examiner. If you know these thoroughly, your half preparation gets done.
Don't go overboard
Always focus on what you have been asked by the examiner. Try to be within the topic only without creating divergence otherwise, you yourself can be in difficulties. Provide relevant, concise and effective answers. Always structure your responses before you present your talk.
Always keep in mind that examiner's lips are sealed
It is important for you to understand that examiner will have a script and we will ask whatever it is on that script. This can lead to some awkward moments. For example, sometimes when the examiner asks about "one's own home", that candidate gets highly confused with the thought of whether he should say about his motherland or his hometown. This can be your case too and if you fail to understand the question, be polite to the examiner and request him/her to repeat the question.
Be prepared for the cross questions
"Why" – be ready to hear this word from the examiner often in between your responses especially in the third part of the test. You have to maintain your flow of speech really steadily yet fluently. Here, your accuracy while speaking English fluently, gets analysed by the examiner.
Watch this video below to have a good idea of the key skills during your speaking in IELTS exam-
How you can further improve your English fluency?
Nowadays, everybody is in social media. So, if you have that fear in you regarding speaking in front of a native English person, you can directly talk to your foreign friends over telephone and video calls. This can help you a lot.
Always remember that you have to talk at a random speed. Practice like that only and avoid mumbling in between.
You can use one or two idioms in between your talks to create a good impression.
If the examiner asks you a question and you can instantly paraphrase that, you can definitely go ahead and express your thinking. This is one of the core skills that examiners watch out for.
You can use linking words to connect your ideas.
And don't be afraid of your mistakes. Always remember that your own mistakes prepare you for your success provided your effort remains consistent.
So, these are all that we wanted to deliver to you regarding Speaking Test of IELTS exam. We know, that you will be benefitted with our guidance. For candidates like you, who have strong aspirations regarding immigration to Canada, it can be hectic to find the most efficient IELTS Coaching in Chandigarh. That is the reason why KnowYourTutor is always there to help you with your every immigration needs. We with the help of our experts can connect you with the best IELTS coaching, no matter where you live in India as we operate throughout the country. Your success is our happiness and we are true to our mission. Our numerous happy clients prove our efficiency and we always update ourselves so that you can be guided keeping in mind the most relevant features of the immigrations and IELTS.